Handmade Rock Jewelry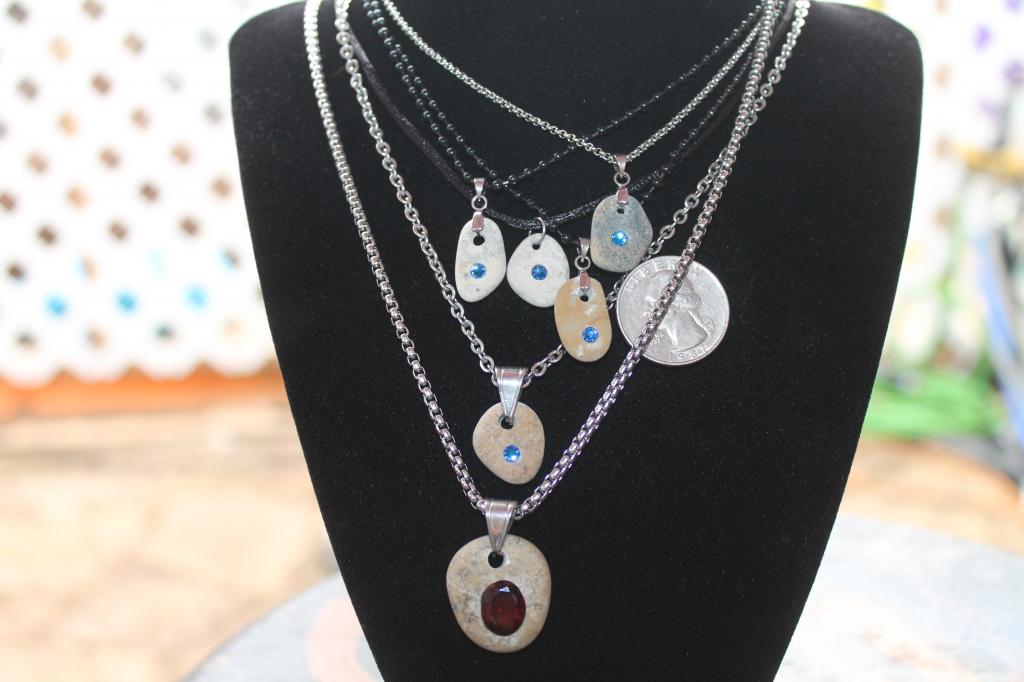 People come from all over to float our famous rivers in New Braunfels, Texas:
The Guadalupe River - year round water temp is 65 degrees.
And the Comal River - the shortest river in the world at 2 miles long.
I hand pick the rocks for my rock jewelry.
Then I decide what type of jewelry to make out of them.
Maybe it's just a rock by itself on a chain or I add rhinestones or genuine gemstones.
If you have ever been to New Braunfels and want a souvenir from our great area,
I have the souvenir for you.
To see more and to purchase, please visit my PRODUCTS page.
All Proceeds go to Missy's Village
(a rescue for small doggies in our area)
Missy's Village now has it's own webpage
Through GoFundMe